Residential landscapers turn to Green-tech for Gabion wall materials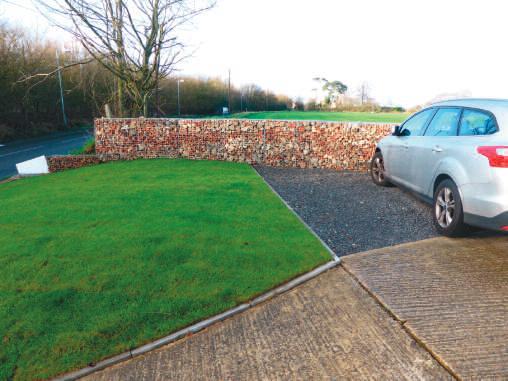 Overview
Haley and Judit bought a house in Witham, Essex without a fence or hedge boundary between their property and the neighbouring farmer's field. They also had a lot of rubble to dispose of after knocking down walls and sheds to build a drive. They needed to install a boundary and organise costly rubbish disposal on a very tight budget. Haley contacted Green-tech and asked us to help.

The Solution
The couple considered all options. Professional landscapers were charging in the region of £10,000 to build a wall and remove all the rubble - way over their budget. They looked at getting a builder to build the wall and do the rest of the work themselves. However the cost of hiring a skip alone to remove all the rubble was prohibitive so this option was also discarded.
They decided to undertake the project themselves and chose to build a boundary wall using Gabion baskets from Green-tech. They filled the baskets with all of the excess rubble which ensures they keep their shape and structure. It also gets rids of their rubble problem!
The boundary of the property is on a slope at the front of the house and the height of the farmer's field was higher than the ground on the drive so Gabion baskets were an ideal choice as they were able to step the baskets.
The Project

It took in the region of 10 full days of work for Haley and Judit to smash up the rubble, level the ground for the baskets, fill them and then level the grass and turf it and prepare the parking space.
The Products
Green-tech's Gabion baskets are used to stabilise ground movement and erosion control, reservoirs, river bank stabilisation, landscaping and retaining walls. They are manufactured in welded mesh. They are quick and easy to erect and filled with cobbles or boulders to keep their shape and provide the protection needed for the retaining situation.
Haley commented,
"We researched the internet and found Green-tech was the most competitive for the quality we wanted. The customerservice was excellent and the sales team were not pushy at all. We took it slowly as we had no experience of working with gabion baskets beforehand and we can now look at the end result and be proud of the fact we did it all by ourselves on a very tight budget. The money saved in doing it this way gives us a great excuse to have a holiday."
Roger Amies-King, Green-tech, said,
"I was pleased to be able to help Haley. Not all of our clients are commercial contractors and not all private clients can afford the services of professional landscapers. This is a great example of what you can achieve with hard work, determination and the right products."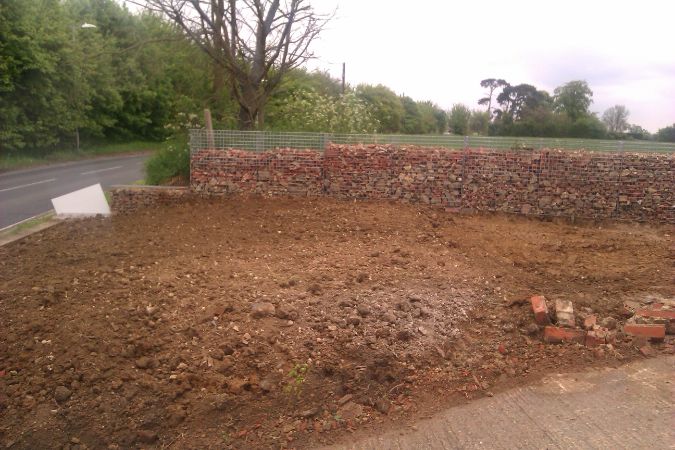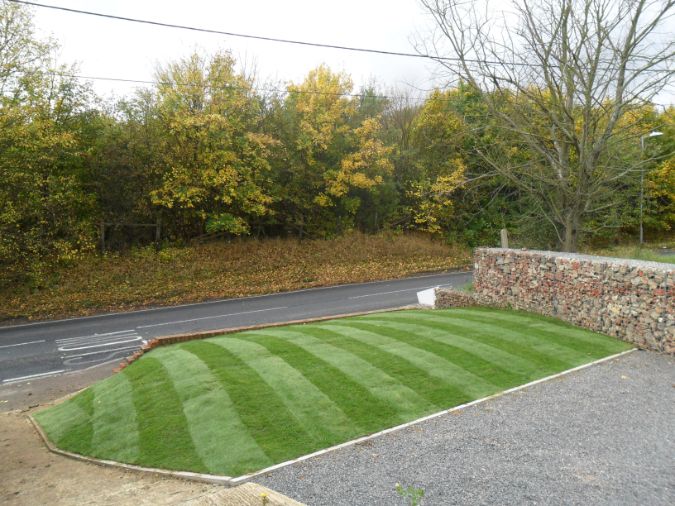 Posted on 17 Jan 2018