Trade Centre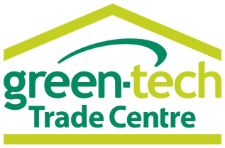 The Green-tech Trade Centre sells everything you need for your commercial landscaping projects; from tree shelters to paving slabs and everything in between.
We are conveniently located on Rabbit Hill Business Park; just off the A1 on the A168 southbound, near Boroughbridge.
Open from 7:30am til 5pm weekdays, the Green-tech Trade Centre meets the growing demand from our customers to collect essential landscape supplies when they have an urgent requirement that can't wait for a delivery or they have a project where they had to pass our doorstep and its preferable to collect.
We now stock exclusively for our Trade Centre customers:
Bulldog Hand Tools
TuffStuff Work Wear
Hozelock
Berthoud Sprayers
Cooper Pegler
Rock Fall Footwear
Makita Power Tools
Plus our range of stock fertilisers, grass seed and tree planting products.
There is plenty of free parking for quick and easy loading and you're able to grab a hot brew and buttie at the same time from the onsite cafe – win-win.
Or call them on 01423 332100