Export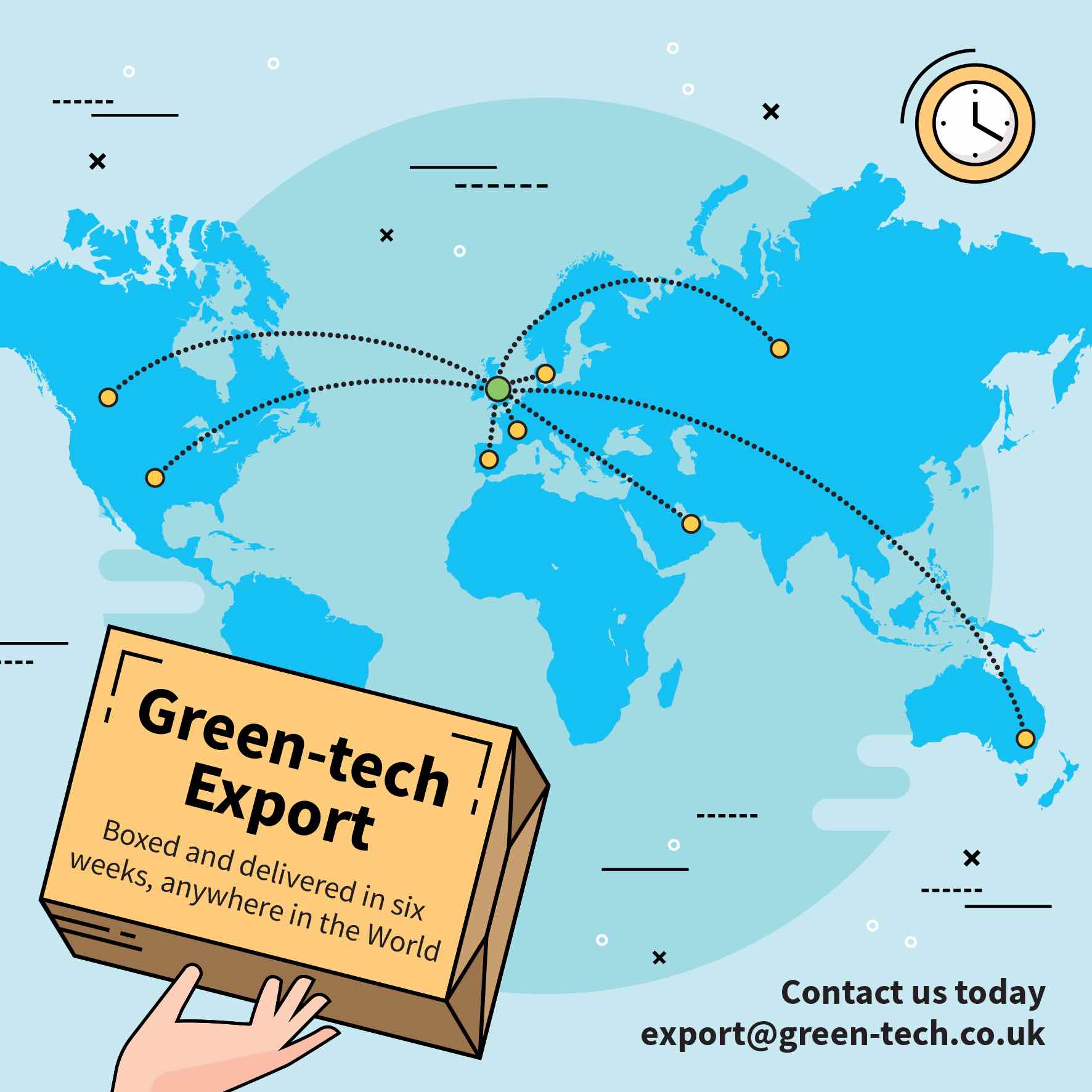 Green-tech stocks and has access to a huge range of landscaping products available for export including:
Tree Planting Shelters and Belting
Tree Anchor Systems
Terram Geotextiles and Ground Reinforcement
Our exclusive range of Mona Watering Irrigation Systems
All of our products, with the exception of Chemicals are available to export and be incorporated in your overseas landscaping projects. We have been exporting to the UAE, Japan, Canada, USA, Australia and throughout Europe for over a decade.
Our experienced Export team offer sound and practical advice on which products should be utilised into your landscaping project for best results. They will also advise on the most appropriate carrier to meet your needs and arrange everything for you. Of course, if you prefer you are welcome to organise your own carrier and we will ensure your order is ready and awaiting collection on your specified date.
If you have any questions about incorporating any of our products into your project or any queries relating to our export credentials please contact our team at export@green-tech.co.uk
Green-tech Overseas Distribution Centres
We have set up distribution centres in Canada, Denmark, Japan and Australia. If you are interested in becoming one of our overseas distributors please contact us at export@green-tech.co.uk