gtFortress tree grilles supplied to the Telford Town Centre Box Road Regeneration Project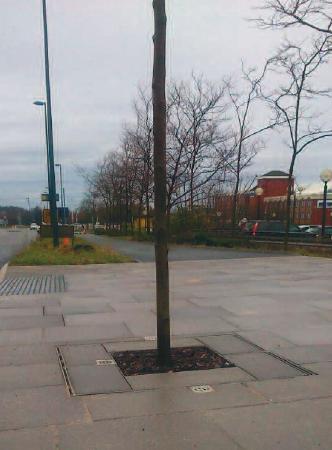 Overview

Green-tech has recently supplied 45 tree grilles to Dobson UK LLP, a leading provider of commercial landscaping and grounds maintenance.
The Project
Dobson UK LLP won the landscaping contract from principal contractor Eurovia which included the planting of 45 large trees as part of an urban town centre regeneration project.
The £12 million project designed by Jacobs & Pell Frischmann, known as The Box Road Scheme aims to rejuvenate the ring road around Telford town centre as well as the shopping centre itself, which includes Coach Central and has been designed to complement and improve access between the existing town centre, the new £250 million Southwater development and future planned expansion by the privately owned shopping centre.
The Products
New footpaths either side of the Box Road will have new paving installed to create an urban street feel. The scheme will also feature new landscaping including trees and new lighting to create boulevards.
Eurovia and Dobson's chose Green-tech's gt Fortress tree Grilles, Mona Relief Vente tree irrigation and tree anchoring system to secure and establish healthy trees within the new scheme. In addition they also ordered 374 tonne of bespoke Green-tree amenity tree soil to back-fill the 45 tree pits.
A spokesperson from Jacobs & Pell Frischmann commented:
"The Fortress Tree Grille has provided a pleasing finish to the public realm improvement works at the Box Road, Telford. The recessed grille has allowed us to continue our paving detail around the tree planting and provides an effective landscape solution."
The project, commissioned and managed by Telford & Wrekin Council, began in the autumn of 2013 and completed spring 2015.
Richard Mothersdale, Project Manager at Telford and Wrekin Council added,
"An important aspect of the project was to improve the street scene in Telford town centre to provide a welcoming inclusive environment for visitors and residents alike. This has been achieved by the use of high quality public realm materials and the inclusion of Green-tech landscaping products."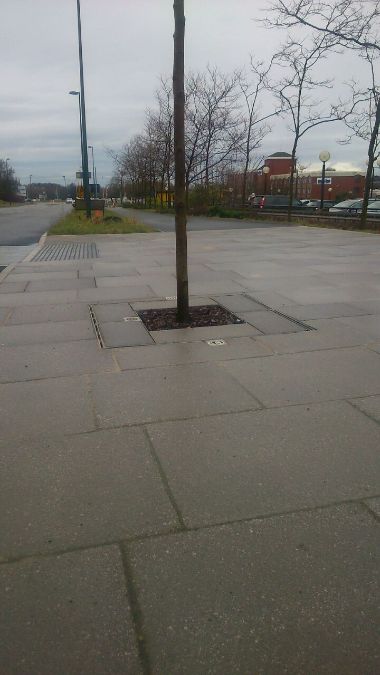 Posted on 25 Jan 2018