Green-tech supply rural tree planting products to Glendale Civic Trees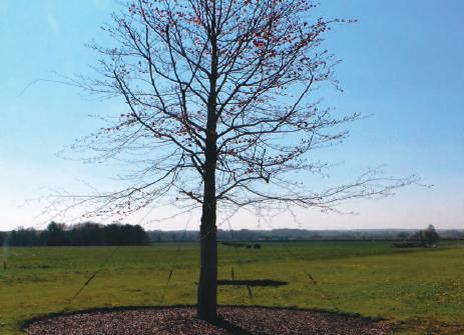 Overview
Glendale Civic Trees who specialise in the supply, plant and relocation of trees has undertaken the creation of a Parkland for a private client in Gloucestershire.
They were called in to create a Parkland in the grounds of a large private home. It was to comprise of numerous shrubs and trees.
Underlying rock was found very close to the surface in some places with normal soil conditions in others so overall ground conditions were not ideal.
The Solution
Green-tech was asked to supply an anchoring system for the trees.The larger trees were all semi mature with a 45cm plus girth which required securing with three and four legged anchors. Due to the ground conditions an overhead guying system was supplied as the normal dead man or anchor system was impossible to use.
The Project
The first phase is complete and Civic Trees will re-start planting of additional trees in the winter. They are also commissioned to undertake other projects on the site; to include shrub beds and wild flower meadows.
Deric Newman, Sales Manager, Civic Trees commented,

"We have a great relationship with Green-tech and have used them for many years. They always offer great customer care and provide sound advice on the most appropriate products for the project or conditions, their pricing is always keen and they always supply good quality products."
Posted on 17 Jan 2018