Green-tech supply urban tree planting materials for £13.5m Harvey Hadden development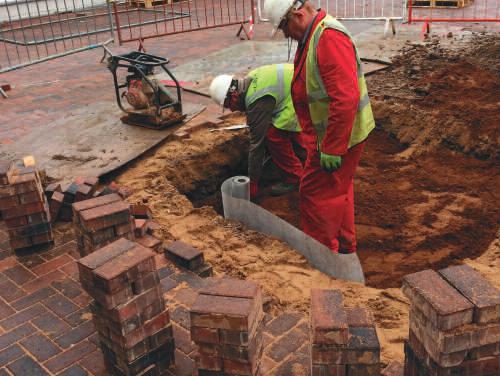 Project value: £13.5m
Client: Nottingham City Council
Architect: Levitate Architects
Main contractor: Carillion Landscapes
Overview

As part of an ambitious transformation programme to modernise Nottingham City's leisure centre facilities to meet the needs of local communities a £13.5 million redevelopment project for the Harvey Hadden Leisure Centre commenced at the end of 2013 and was completed in June 2015 ahead of its official opening in September 2015.
State of the art facilities include a 50 metre swimming pool, changing village, a 1.5km closed road cycling circuit, an upgraded eight lane 400m indoor athletics track, refurbished sports hall, three squash courts, badminton and tennis courts, five improved grass football pitches, two multi-use studios, a health suite, gym, changing rooms, pool viewing and spectator seating, vending area and cafeteria facilities.
Harvey Hadden Sports Complex is the event venue for the CPISRA (Cerebral Palsy International Sports and Recreation Association) 2015 World Games.
The Project

As a result of the development a large existing tree had be replaced. The contract to do this was awarded to family business Carrier Landscapes Ltd.
The Products
Green-tech was approached and supplied everything required for the successful planting and development of the tree. This included the ArborRaft Tree Planting System, a revolutionary system, installed at the sub-base to offer loadbearing support whilst reducing soil compaction and directing root growth away from the surface in urban environments.
Green-tech also supplied the tree anchoring system, gtRootbarrier 325, the ArborRaft tree soil and the Mona Relief Vente tree irrigation system.
To complete the look and offer protection from vehicles and pedestrians Green-tech supplied a gt Dales Collection tree grille and guard. Manufactured in cast iron these items are expected to last up to 100 years.

Ray Choudbury, Carrier Landscapes Limited, commented,

"We have worked with Green-tech for many years and they are our supplier of choice as they offer an efficient service, fast delivery and competitive prices. This was the case here. The product of choice was recommended by Green-tech as a cost effective solution which the Client approved. Green-tech had the items in stock, delivered within time frame given and were the cheapest supplier. The ArborRaft Tree Planting System and ancillary tree planting products are all very good quality and are easy to install. Green-tech kindly came out and demonstrated the installation to the company at no cost."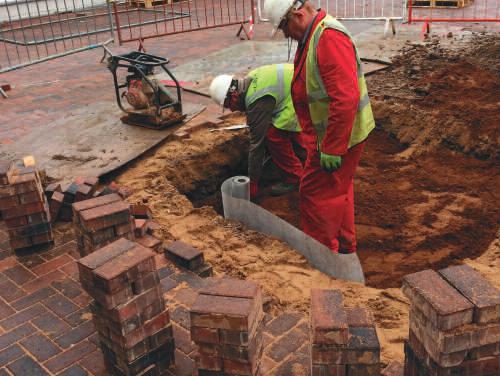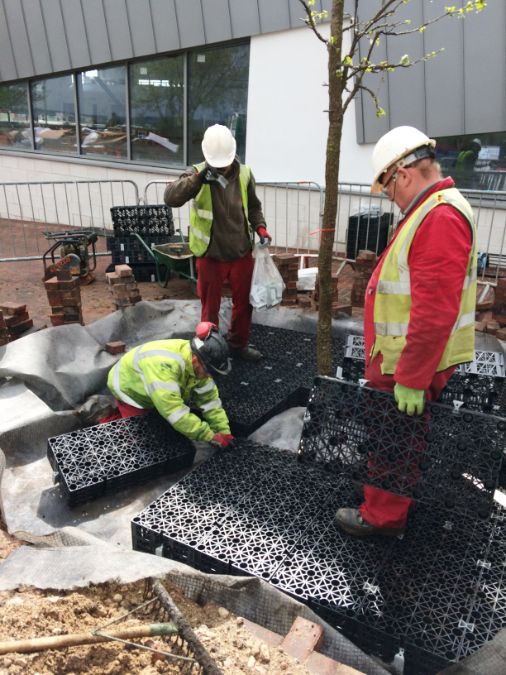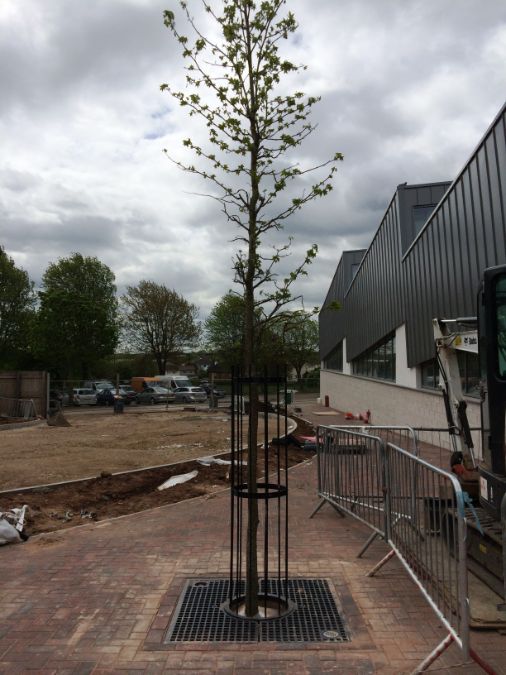 Posted on 18 Jan 2018