Green-tech supply over 2000 tonnes of Green-tree Topsoil for new Secondary School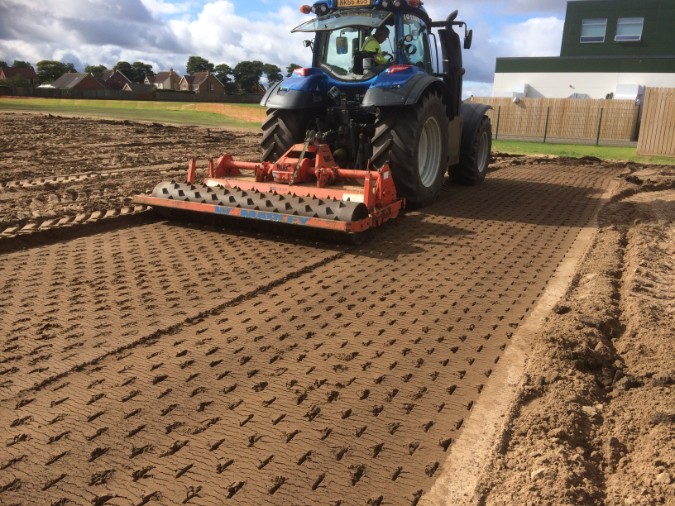 A newly built secondary school in the North East of England has had its sports pitch constructed and grounds landscaped by Brambledown Landscape Services, one of the UK's leading Landscaping, Sports Pitch & Groundwork operations.

Brambledown Landscape Services turned to Green-tech to supply premium grade Green-tree topsoil, specifically manufactured for high quality sports pitch application.
Green-tree advisers met with Brambledown Landscape Services and a soil consultant early in the supply chain process as the required material needed to meet stringent requirements for agronomic make up and drainage. It was agreed that the end product would be manufactured using Green Pas100 compost and selected sands.
The requirement was for over 2000 tonnes of Green-tree topsoil to be supplied in a very narrow time frame. The Green-tech team pulled together a comprehensive schedule to ensure that the topsoil was manufactured and stockpiled in a quarantined area; ready for the pre-validation testing that was required before input could commence. Once the data came back as suitable and the soil was signed off, Green-tech organised haulage to fulfil the challenging schedule.
Our team worked closely with Brambledown to ensure that the deliveries were timely and kept pace with the gang placing and spreading the topsoil; ready for the drainage and turfing to be laid.
Commenting on the project Paul Curry, Director of Brambledown Landscape Services said,
"We were really pleased with the high level of service we received from Green-tech. They were able to meet the rigorous demands of the design specification and supply parameters whilst maintaining the product quality and consistency that we needed for a high-quality sports pitch. We worked closely with them, and all stakeholders involved, to manage the supply chain requirements from start to finish. We were delighted with the quality of the product and the advice and service we received. Our client is thrilled with the finished multi sports pitch."
Business Development Director Mark Wood from Green-tech added,
"Early in the contract discussions it became apparent that the contractor's priority was to source the right material for the proposed end use. This showed us that their desire was to deliver the best solution for their client as opposed to being driven purely by cost. This refreshing approach meant we could work collaboratively with all parties to ensure the highest quality product was supplied into this project."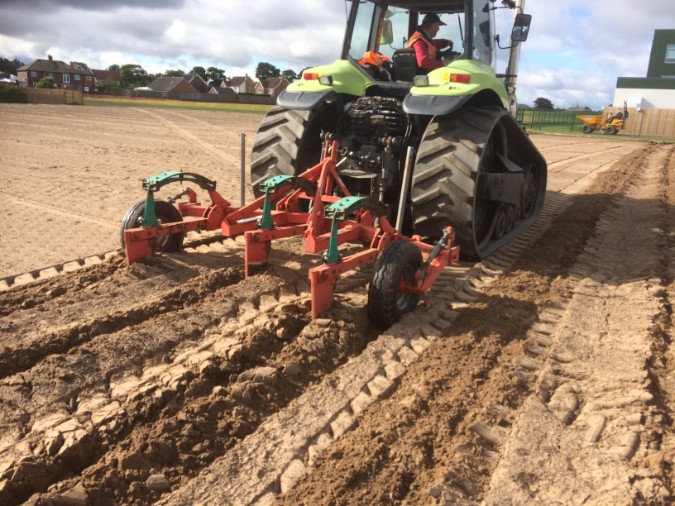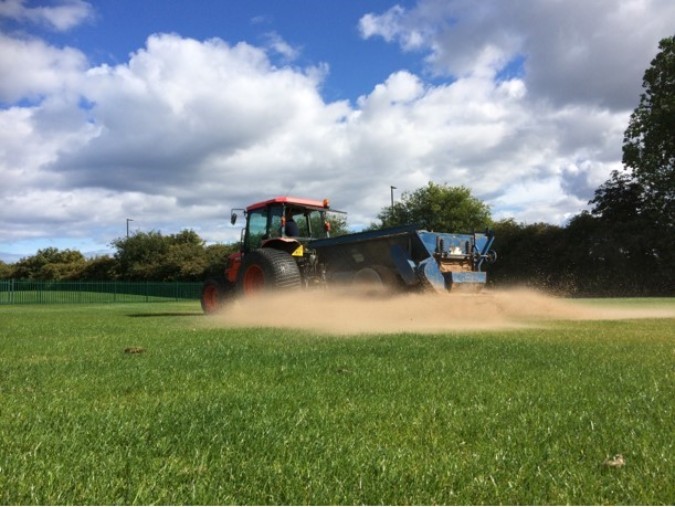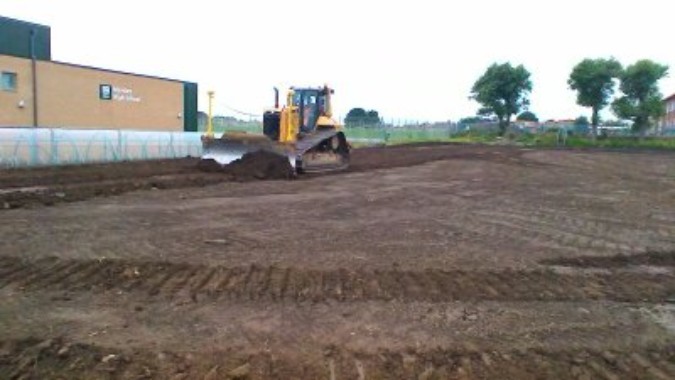 Posted on 17 Oct 2018