Green-tech supply products for new communal rooftop space in Jersey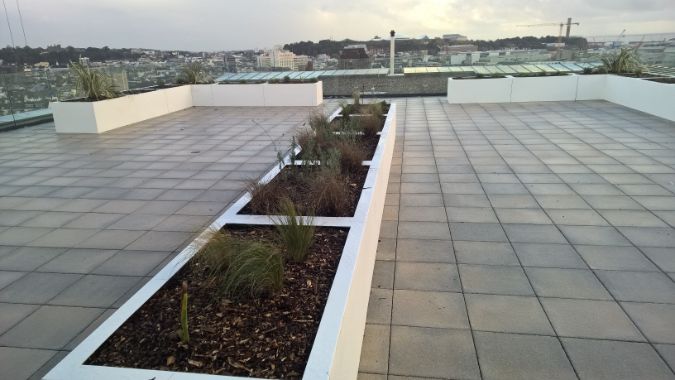 Green-tech is a major supplier in the delivery of a large-scale Roof Garden in Jersey.
The £45k Roof Garden was installed in a new development in St Helier's Westmount by David Ryan Landscape & Property Services, on behalf of Dandara, one of the UK's largest independent property development companies.
Dandara has been at the forefront of commercial and residential property design and development for over two decades and is renowned for creating award-winning homes and working environments. Their recent development is a collection of apartments at Westmount, located in St Helier, Jersey's bustling capital.
The Westmount development was inspired from 1950s apartment living in America. It has been designed to create a sense of glamour and fun, suited to the comforts of modern living. The development also features parking, gym and large roof garden.
Understanding the current trend and importance of retaining a generous amount of green space and organic surroundings within a development such as this, Dandara's solution to high-rise living was to incorporate amply spaced balconies and gardens as well as a large communal rooftop space.
David Ryan Landscape & Property Services is a Jersey-based business that offers
landscape gardening, garden maintenance, hard landscaping and property services. The company was contracted to create a beautiful rooftop terrace that fit within the specified constraints and weight parameters. They turned to Green-tech for products.
Green-tech supplied 69 bespoke lightweight Roof Garden Planters, as well as Hydrolecca, which is porous, yet has the ability to store water. The gaps between the pellets provide good aeration for root systems. Their lightweight properties make them favoured in Green Roofing Systems and containerised planting.


Green-tech stocks a range of planters for interior and exterior commercial projects. They can also provide planters to co-ordinate with corporate branding, compliment the external surroundings or create impact.
David Ryan from David Ryan Landscape & Property Services said,
"I have been working with Green-tech for many years and always find them great to work with.My technical sales adviser, Sam Woodward, was always on the end of the phone and we spoke regularly throughout the project. Green-tech took my plans and advised on appropriate products, quantities and sizes. They were great at organising staggered deliveries to fit around the crane which was only available for limited periods.They definitely helped make the project run as smoothly as it could. Thankyou."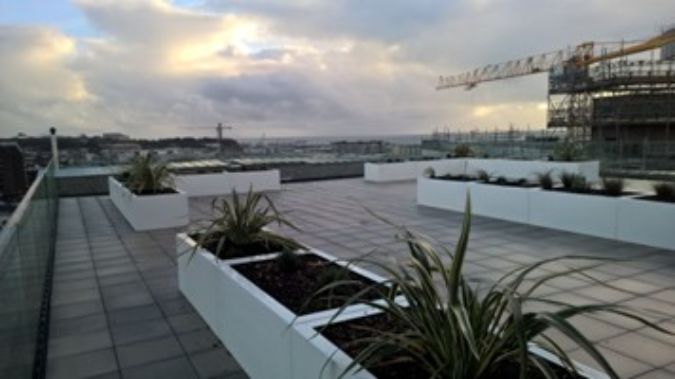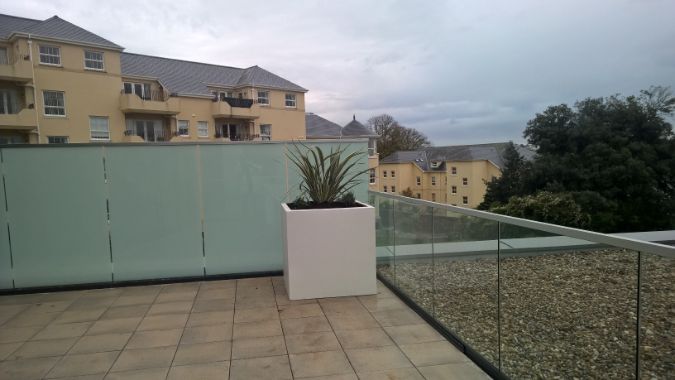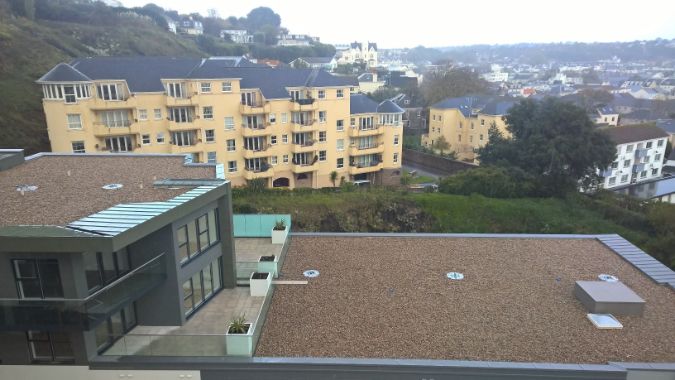 Posted on 07 Mar 2018