Current Vacancies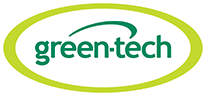 Social Media Executive
We are recruiting an experienced social media executive to join a busy marketing department with numerous brands to manage and promote.
This is a rare and exciting opportunity to become part of a dynamic and growing business, where all marketing principles are employed to further promote the business and its corporate image. Reporting to the Marketing Manager, the ideal candidate will have at least two years' experience, be organised, articulate, be able to work well under pressure and to tight deadlines, be able to work well within a team yet be able to take ownership of the role and work independently.
Alongside the day-to-day management of multiple social media channels, we are looking for someone creative who can assist the Marketing department in developing our established social presence and taking it to the next level. Experience in content creation, video editing and general marketing activities will complement the role.
A part time role will be considered for the right candidate.
Responsibilities:
Creating and posting unique, high-quality content to promote interaction between our audiences across a number of independent brands
Responding to customer enquiries and providing first contact resolution of customer issues via Facebook, Twitter, LinkedIn and other social channels
Creating content that promotes audience interaction, increases visitor, and encourages audience participation
Working through new and existing photography and video content and transforming them into various useful assets for social media
Researching current social and market trends
Contributing to forums and social groups
Tracking influencers
Proposing new ideas and concepts for social media content
Working with team members to create a social media strategy
Reporting on the activity and performance of the Company's social platforms
Supporting the Communications/Marketing Team in general administrative tasks
Part time or Full time hours available
No agencies please
If you wish to be considered for this role please send your CV with covering letter to careers@green-tech.co.uk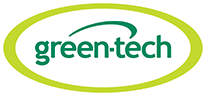 Sales Advisor
Are you looking for a career in sales? Green-tech is looking for hardworking, enthusiastic and dedicated people to join our sales team. Largely telephone based you will receive full training and guidance in what will be an entry level position into the exciting world of sales. This is a fast paced challenging but rewarding position with excellent opportunities for development and progression with an industry leading company. Within the sales team you will be responsible for:
Establishing and maintaining a database of customers through prospecting hot and cold leads.
Evaluating and developing non-spending and dormant accounts.
Processing incoming enquiries, via telephone and email.
Processing and evaluating web orders
Providing accurate quotations to customers via the company's quotation system.
Maintaining and following up all open and outstanding quotations to ensure order conversions are maximised.
Meeting and exceeding monthly sales targets.
Meeting and exceeding monthly KPI targets for the role.
Job Type: Full-time

No agencies please
If you wish to be considered for this role please send your CV with covering letter to careers@green-tech.co.uk
Unfortunately we don't have any other vacancies at the moment however this changes all the time so please keep checking back. Alternatively email us your CV to careers@green-tech.co.uk and we'll keep your details on file.