Green-tech launch new anchoring system at Futurescape 2017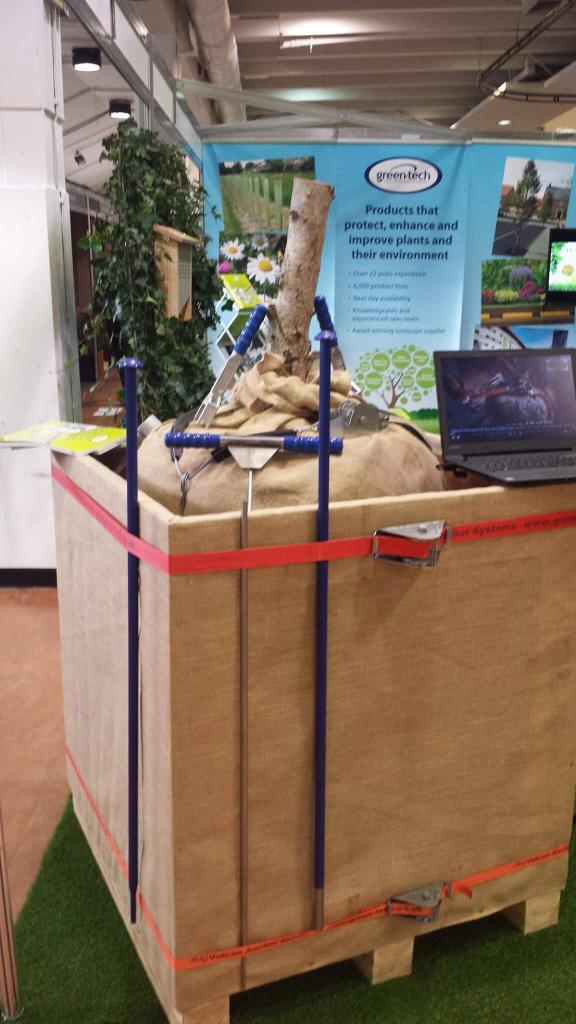 We are delighted to have launched a new range of specialist tree anchoring kits at Futurescape 2017.
The new tree anchoring kits have been developed by Anchor Systems (International) Ltd, the leading manufacturer of ground anchoring systems.
Our Chairman Richard Kay said, "We're excited to unveil, after an extensive R&D period, the new tree anchoring kits. They are borne from the extensive civil engineering, ground reinforcement and utility knowledge of The Anchor Systems team and our own wealth of knowledge that comes from supplying anchor systems to the landscape industry for nearly 25 years."
Extensive feedback and first-hand experience has given us a unique insight into installer needs and pitfalls with available systems. The Anchor Systems team have been able to address these to design and manufacture a robust and reliable system that meets all end-user requirements.
Hadley Smith, Operations Director from Anchor Systems (International) Ltd comments, "Anchor Systems operates throughout Europe and draws on two decades of experience in geotechnical and structural stabilisation. With our technical support, advice, design specification and site testing services we have been able to produce a range of high quality anchoring systems for Green-tech that will meet the needs of landscape architects, contractors, designers and clients."
Richard continues, "The tree anchoring kits are fully supported by technical drawings, method statements, installation videos and site visits to assist with initial installations."
We have stands 47-50 and visitors to Futurescape are able to see the new tree anchoring kits and speak to us and the Anchor Systems team about them; pick up a copy of the new 2018 product catalogue and see a selection of our best sellers; from Green-tree soils and John Chambers Wildflower Seed to Green Screens and recently launched soil conditioner TerraCottem Arbor.
Richard Gill, Green-tech's Sales Director commented: "FutureScape is a hugely popular and successful show for us so it is apt that we unveil our new 2018 catalogue and launch our new anchor systems here. A significant amount of time and effort has gone into the new anchors and we are hugely excited about presenting them to the market. The Anchor Systems team have a great pedigree, are incredibly experienced and have been a joy to work with. Feedback so far has been incredibly positive."