Green-tech signs up for a further three years as BALI Awards headline sponsor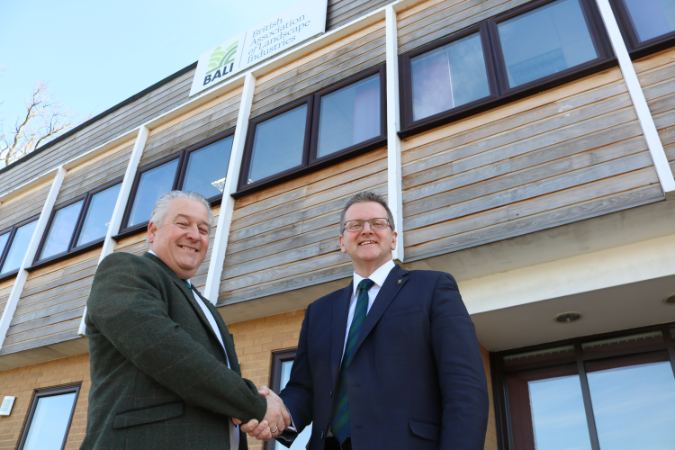 BALI Registered Affiliate member Green-tech, award-winning supplier of products to the landscaping, forestry and horticulture sectors, has renewed its headline sponsorship of the BALI National Landscape Awards for a further three years, commencing this year.
The company's initial three year sponsorship, from 2015-2017, coincided with the most successful period in the BALI Awards' history.The number of entries hit an all-time high and attendance at the Awards ceremony in December 2017 exceeded 1000, making the BALI Awards the largest and most prestigious landscape awards in Europe.
Green-tech is an active and passionate member of BALI. The company's Chairman, Richard Kay joined the BALI Board as Director responsible for Affiliate members in 2016, and Head of Sales Richard Gill is currently a valued member of BALI's Yorkshire and North East regional committee following his tenure as Chairman.
Commenting on Green-tech's commitment to the BALI National Landscape Awards, Richard Kay said:
"Green-tech is proud to have been headline sponsor of the BALI Awards for the past three years.The Green-tech team are keen advocates of both BALI and the landscape industry and we were delighted to commit to a further three year period as headline sponsor.The Awards ceremony is such a high profile event. It pulls the industry together and provides a wonderful opportunity to raise the profile of landscaping and showcase the very best it has to offer.
The Awards ceremony never fails to amaze anyone who attends with the quality of work and the innovative designs and projects on show. It is incredibly well supported and provides a great networking opportunity. I am always impressed with the professionalism of each entry and am proud to help promote these projects by supporting and sponsoring this prestigious event."
Wayne Grills, BALI's Chief Executive, commented:
"2018 is an exciting year for the BALI National Landscape Awards. We have brought much more of the scheme's organisation in-house and we will be working with a new event management company to deliver another amazing ceremony in London's Grosvenor House on Friday, 7 December.
Green-tech's commitment to the BALI Awards for a further three years as headline sponsor sends a strong message to BALI members considering entering their projects this year. Entries are now open and we look forward to receiving more wonderful schemes for our panel of expert judges to visit this summer. I would like to extend my sincere gratitude to Green-tech for supporting BALI in this way and we look forward to a further period of mutual benefit."