Green-tech provides safe passage from Yorkshire to RHS Chelsea for Welcome to Yorkshire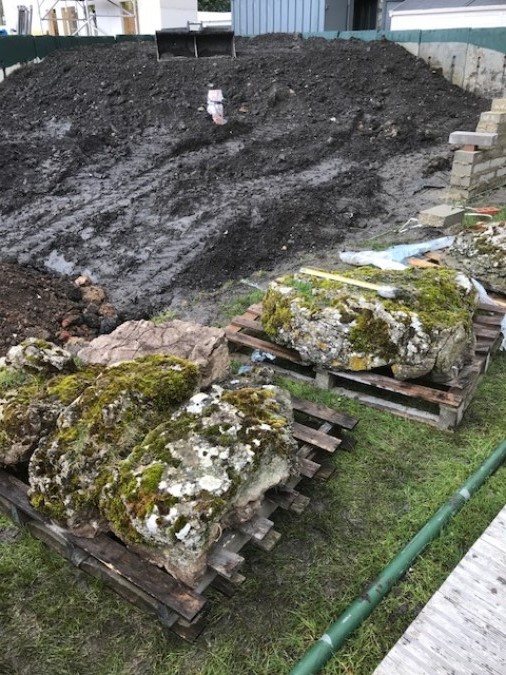 Green-tech provides safe passage from Yorkshire to RHS Chelsea for Welcome to Yorkshire show garden stone
Green-tech is sponsoring the transportation of 50 tonnes of Yorkshire Dales stone to London to showcase Yorkshire at RHS Chelsea Flower Show and then return it home again.
Designer Mark Gregory has designed the Welcome to Yorkshire garden at RHS Chelsea that showcases Yorkshire's iconic countryside and celebrates the county's plentiful natural materials, traditional crafts and skilled artisan food production.
Designer and Managing Director of Landform, Mark is celebrating his 30th year at Chelsea. He has been inspired by the stunning Yorkshire Dales; world famous for its Wensleydale cheese, wildflower and buttercup meadows and iconic drystone walls. His breath-taking design aims to encourage those who see the garden, to visit the county and experience its beauty first-hand.
35 tonnes of walling stone and 15 tonnes of glacial boulders is on loan from the Bolton Estate in the Yorkshire Dales National Park and ensures the garden is authentically Yorkshire. The stone is being used to create a genuine drystone wall and a stone bothy in the garden. The glacial boulders will be used to help create a tumbling beck and fast flowing stream.
Intrinsic to the design of the Yorkshire Garden; Green-tech stepped in to cover the transport costs for the two artic flatbed loads needed to carry the Yorkshire stone to RHS Chelsea and then return it safely to its home in Yorkshire after the show has ended.
Sir Gary Verity, Chief Executive of Welcome to Yorkshire said:
"It's brilliant to see this stunning design being turned into reality. Borrowing some genuine pieces of Yorkshire is a fantastic way to make our garden shine as brightly as this great county does when viewed first hand, and we're incredibly grateful to Bolton Estate and Green-tech for all their help and support in making this happen."
Garden designer Mark Gregory continued:
"To create a garden that truly evokes the beauty of Yorkshire you have to start with the right ingredients. We wouldn't be doing it justice if we didn't borrow part of the soul of the county and it's amazing that we are being given access to this kind of quality material. We're trying to make it as authentic as possible, but we are also being incredibly respectful to the environment."
Richard Kay, Chairman of Green-tech concluded:
"We are incredibly proud to be able to support this wonderful garden inspired by the stunning Yorkshire Landscape. I am lucky to have been born, bred and work in Yorkshire and think its somewhere that everyone should visit, at least once. If Green-tech can help by bringing a little piece of Yorkshire to others then that's a good job done."