Green-tech announced as a top 50 business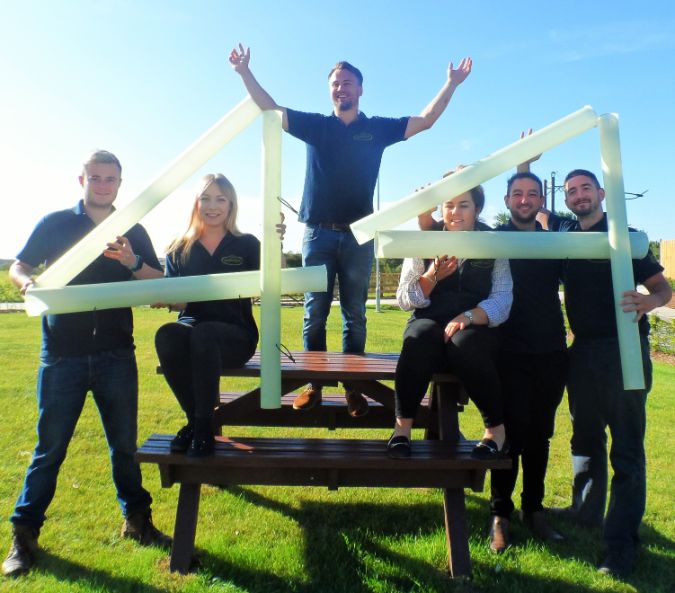 Green-tech has revealed that it has been ranked as a top 50 SME list in the York and North Yorkshire region for the second consecutive year.
Ranked 44th on the list, The York Press, along with BHP Chartered Accountants has analysed the data from over 4000 small and medium sized enterprises in the area and produced a definitive Top 50 list, based on pre-tax profits.
The York Press stated
"The annual report is based on figures collected from SMEs registered across York and Yorkshire, covering the circulation area of The Press, which also encompasses outer lying areas in the East Riding. A 24% rise in profitability has been reported by North Yorkshire's best performing SMEs as the Top 50 sees turnover grow by £11 million from 2015. The Top 50 list collectively employs 3,191 people directly, almost 1,000 less than last year's list which stood at 4,121. The figures, show collective revenues rising from £574 million to £585 million, with pre-tax profits hitting £65.1 million, up from £52.5m."
Commenting on this league table Managing Director, Rachel Kay said;
"There are 4000 SMEs in the region so we are delighted to see that we had made it on to the York Press' Top 50 SME list.Overall the trend shows a downturn in the numbers employed and I am delighted that Green-tech has bucked this trend.Our staff numbers have risen dramatically since 2015 and we have plans to continue recruiting throughout 2016. We have recruited an additional seven members of staff so far this year and we currently have another four positions that have been newly created to help us meet our ambitious growth strategy."
Green-tech has demonstrated success despite the continued tough trading conditions.They have recently been announced as the Best Rural Business at the 2016 regional Harrogate Advertiser Business Awards and the APF 2016 Manufacturer Supplier of the year. They recently moved into their own newly built £3m business park, on the outskirts of Boroughbridge in North Yorkshire which gives them the capacity to increase output and staff numbers.