Green-tech supports National Tree Week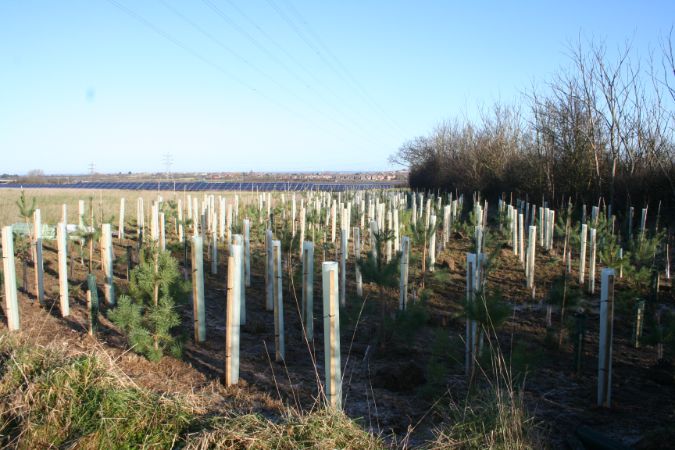 This week National Tree Week initiative is running from 24th November until 2nd December 2018.
First initiated in 1975, National Tree Week is the UK's largest tree celebration and heralds the start of the winter tree planting season. It prompts communities to do something positive for their local landscape.
Each year it is estimated that quarter of a million people get their hands dirty throughout National Tree Week and, together, plant around a million trees.
Green-tech is the leading supplier of tree planting sundries and protects 10 million trees each year. Since it was founded in 1994 Green-tech has protected in the region of 150 million trees.
Green-tech is the UKs largest distributor of tree shelters and spirals and offers the widest range of tree planting items, ranging from every-day essentials such as tree belts, ties, stakes and canes to higher specification tree equipment such as anchoring and irrigation systems, tree grilles and guards and root growth essentials
With over two million tree shelters in stock at any one time, their customers can call off tree shelters and spirals to suit their project and storage needs. They offer next day delivery which is a service that many landscape gardeners and contractors have come to rely on.
Head of Sales, Richard Gill said,
"Tree planting essentials is the core of our business and no-one stocks as much as we do or can deliver as quickly. Our warehousing capabilities are vast so we are able to hold year-round stock of tree shelters, spirals and stakes. We are heavily involved in new planting schemes up and down the country, from the creation of woodlands, the regeneration of unused quarries into biodiverse-rich meadows to motorway planting and planting in new housing and shopping developments. Our most notable day was when we sold one million tree shelters in just one day."
Throughout this year's Tree Planting week, Green-tech are planting more trees and hedgerow at their site in North Yorkshire. Rabbit Hill Business Park is continuing to develop; more building work is taking place, and with it, additional landscaping.