Green-tech supports Young Gardeners of the Year 2016 competition for the third year running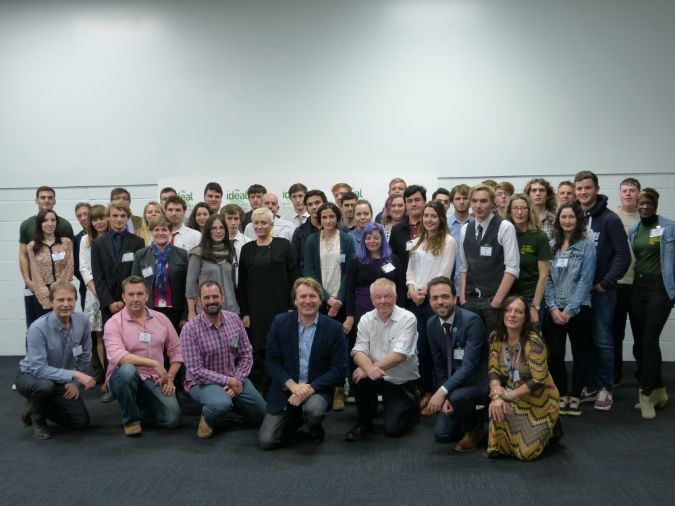 The 2016 'Young Gardeners of the Year' competition launched at the end of 2015 is being supported by leading landscape supplier, Green-tech.
Green-tech will be donating the Mona irrigation system and a range of soils and growing media to the annual competition, organised by TV Gardener David Domoney and the Prince's Foundation for Building Community.
The competition celebrates 'young green talent', an ethos embraced by Green-tech, where many of the 50 strong team began their careers straight from education and have progressed into management roles.
Six of the UK's leading Horticultural colleges will go head-to-head to create a sustainable garden that will be viewed by quarter of a million visitors at the Ideal Home Show in London in March. Each college will be given a 5.5m x 4m plot to both plan and design a garden that will demonstrate an understanding of harmony and sustainability. This year David is actively encouraging diversity of design and promoting smart use of features such as lighting.
Judging will take place on the first day of the Ideal Home Show on 18th March 2016 by an esteemed panel of industry leaders, home and garden magazine editors and acclaimed garden designers. The overall winners will be crowned Young Gardeners of the Year 2016.
Richard Kay, Chairman of Green-tech said:
'We are delighted to once again be in position to support future generations of landscapers and garden designers. This is a prestigious competition that really makes a difference to the young people coming through the system.These people are the future of landscaping and we are proud to be part of their journey.The quality of the gardens that were created last year was outstanding and I'm looking forward to seeing what the young gardeners produce this year."