Green-tree soils increase Southern coverage with addition of two new partner production sites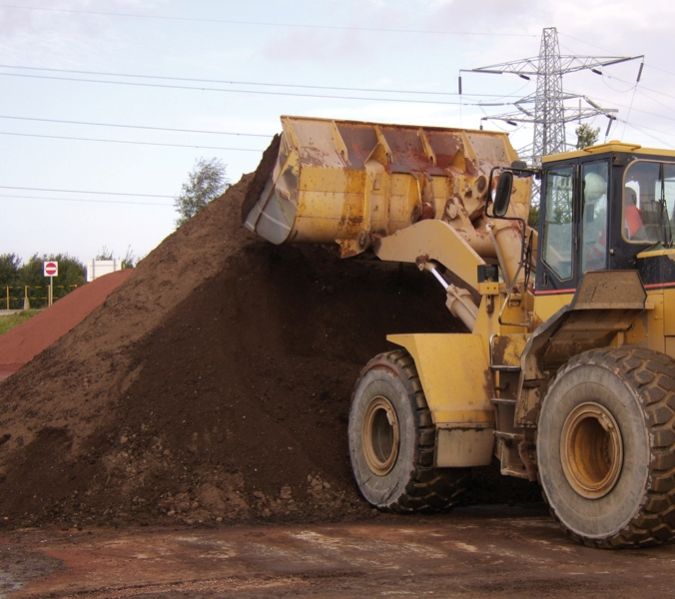 The Green-tree soils and growing media division has increased its UK coverage with the addition of two new partner production sites covering the Heathrow and Basingstoke areas.
These sites will provide contractors in London and the South East with improved access to the Green-tree brand and high quality British standard topsoil. After requests from landscapers, ground workers and architects in the London area for improved access to British standard topsoil, the team behind the brand went in a search for the perfect partner sites.
The new Heathrow site, located a stone's throw away from the airport is geared up to accommodate the London and London West areas, working in partnership with the UK's leading independent construction and building materials group Brett Aggregates. The new Basingstoke site - also referred to locally as Little Bushy Warren will provide coverage for the Hampshire and South Coast regions. Green-tree will distribute the Pro-Grow brand of British Standard topsoil from this site operated by Veolia, a long standing partner of the business.
The topsoil at both sites conforms to BS3882:2015 standards, independently tested by Tim O'Hare Associates. Green-tree topsoil is favoured amongst contractors due to its excellent fertility levels for soft landscaping projects, its year-round availability and the peace of mind that the topsoil supplied will be the same high quality from the first load to the last. The Pro-Grow topsoil, distributed in partnership with Veolia, is highly regarded within the industry and provides a consistent, organic growing medium for landscape and amenity projects.
Mark Wood Green-tree Business Manager comments:
'The addition of the two new supplier agreements sites reinforces Green-tree's commitment to the industry. We have invested heavily in both time and resource to achieve a premium British Standard topsoil that can be accessed by contractors in the London and South East areas. The Green-tree and Pro-Grow brands are growing from strength to strength with landscape contractors choosing the brands over other topsoil options knowing that their finished project will produce the result and plantings that their client envisaged.'
Brett Aggregates added:
"The Green-tree brand of topsoil complements our existing product range and is a natural addition to our Heathrow production site. We are impressed by the quality of topsoil currently in production and proud to partner such a well-respected brand such as Green-tree."
Raquel Carrasco - Organics and Technology Director at Veolia added:
"We have worked with Green-tree on many high profile projects and always found their responsiveness and professionalism outstanding. The Veolia Pro-Grow British Standard topsoil currently being distributed by Green-tree, is manufactured using Veolia Pro-Grow Pas100 compost and conforms to all the necessary industry standards. We look forward to working closely with the team to distribute to the South East areas a consistent, high quality supply of topsoil."