Richard Kay from Green-tech joins BALI Board of Directors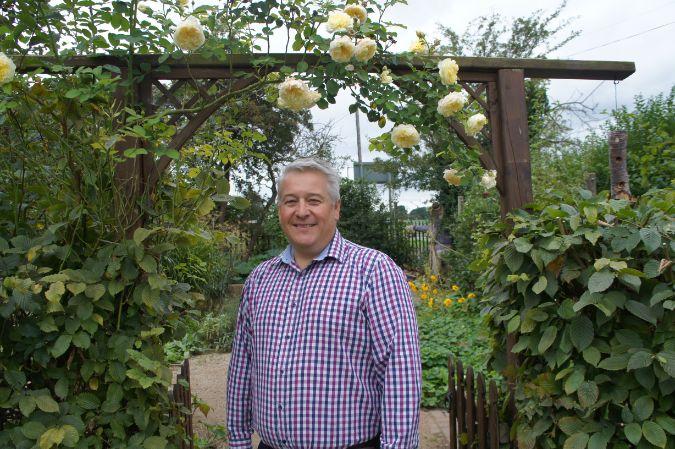 On Tuesday 6th September Richard Kay of Green-tech, a BALI award winning UK supplier to the landscape industry, was voted onto the BALI board of Directors at the AGM.
Richard is Chairman at Green-tech, one of the largest supplies to the industry with a product range of over 6000 product lines covering tree planting, urban landscaping, soils and wildflower seed.
The AGM saw a change of BALI Board representation including the stepping down of Robert Field as BALI Chairman who now takes up the role of Immediate Past Chairman. Paul Downer, Managing Director of BALI Registered Contractor Oak View Landscapes was newly elected as BALI's Chairman and will be supported by Matt O'Connor from BALI Registered Contractor John'O'Connor Grounds Maintenance as Vice Chairman.
BALI's National Chairman, Paul Downer said,
"We are delighted that Richard has joined the BALI board as Director responsible for Affiliates. He is well known and respected throughout the industry and will continue the great work Chris Carr has undertaken. He will bring a wealth of commercial experience and business growth and development expertise to the Board and we look forward to welcoming him."
Over 22 years of trading, Richard has developed and grown Green-tech to a £10m plus turnover business, with a team in excess of 60 people and its own purpose built offices and extensive warehousing.
During this time Richard's has been pivotal in the role of product development, researching the market and creating new relationships with both UK and international suppliers to present the best products to the landscape industry. Entrepreneurial flair and savvy business acumen has lead Richard to complete three business acquisitions during his time with Green-tech, all complimentary to the Green-tech brand and successes in their own right.
Born and bred in Yorkshire, Richard has previously been a committee member for the BALI YNE region; is an examiner for BASIS and BASIS qualified. He was also a member of the BALI Sustainable Growing Media panel in 2013 to tackle the challenge of increasing the specification and use of 'sustainable' growing media.
For the future Richard has an ambitious target of achieving £20m turnover by 2020, his plans will require further acquisitions, product development and the growth of his team. Richard works closely with each individual member of the Green-tech team, ensuring they are motivated, have a defined target and plan and most importantly- that they are happy in their work. Richard's most recent successes includes the development of Rabbit Hill Park, a £3m business park built on the site of an old farm and now home to 6 rural businesses including Green-tech.
"I am delighted to have been elected to the BALI board and am looking forward to having the opportunity to represent BALI Affiliate Members. As an advocate and proud supporter of BALI, I hope to work closely with Affiliate Members and integrate with BALI regional groups to ensure we are maximising the opportunities membership offers. I have a wealth of experience of business growth and development and would relish the opportunity to share and compare this knowledge with other like-minded entrepreneurs within the industry."