Success at Rail Live for first time exhibitors Green-tech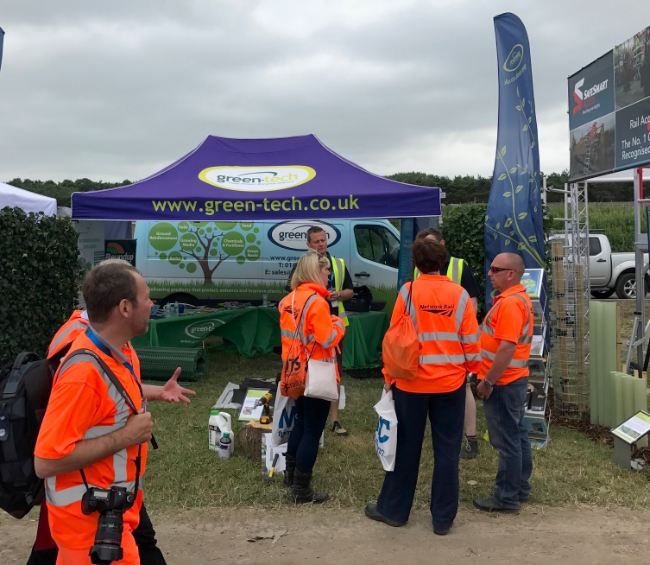 Green-tech made its debut as an exhibitor at Rail Live 2017 which took place recently in
Warwickshire.
Heralded the largest outside rail show in Europe, Rail Live 2017 is an indoor and outdoor rail show aimed at the entire rail sector. The event enables exhibitors to showcase their products and services against the backdrop of a real rail environment.
Experts in tree planting, vegetation management, biodiversity and conservation solutions, leading landscape supplier Green-tech showcased its Green Screens, chemicals, wildflowers and tree planting products.
Head of Sales for Green-tech, Richard Gill commented,
"This was a great opportunity for Green-tech. The Rail market is a huge growth market for landscape companies. Their needs are vast and present fantastic potential for erosion control, vegetation management, wildflower and tree planting suppliers. The show provided the perfect platform to understand the supply chain; the challenges and opportunities available within the rail industry. There was a lot of interest in our products and we came away with several good quality leads. This was our first visit but it won't be our last; we will definitely be returning to exhibit next year."

Green-tech was invited to exhibit at Rail Live 2017 and as the only soft landscaping supplier was well received. They received a lot of interest in their wildflower seed and tree planting products, as well as their erosion control products and green screens which provide a green alternative to fencing and barriers.