First UK installation of the ArborRaft Urban tree planting system revisited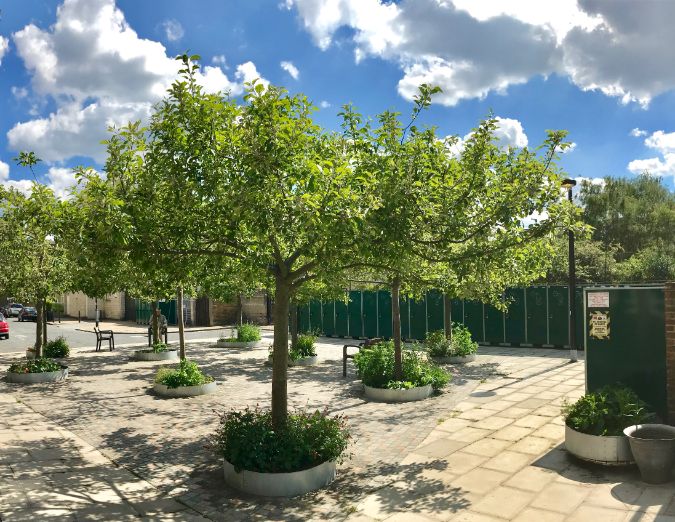 In November 2011 the first UK installation of the ArborRaft Urban tree planting system took place in Southwark, London where 14 trees planted by landscape contractor FM Conway. Green-tech supplied Green-tree topsoil which was used alongside the ArborRaft system to give the trees the best possible chance to survive and thrive. We also supplied 28 Mona Relief vente Irrigation inlets which provided a contemporary finish.
Abundant Amelia was the first project undertaken by Southwark council to provide areas of green space for the residents of Crampton, Peacock and Illiffe Street. Abundant Amelia aimed to revive forgotten and unloved corners on the Pullens Estate, in Elephant and Castle to encourage residents to create a feeling of ownership and in so doing, have an active stake in their environment in order to instigate change.
The project was a huge success and when revisited in 2019 we were delighted by the results. The trees were thriving and the local area has been transformed. It is a lush and green space that the local community enjoys.
The ArborRaft system was chosen by the Southwark council as the exceptionally strong geo-cellular units create a healthy growing environment for any new urban tree planting. The units are locked together at the top of the tree pit to provide essential load bearing support and reduce soil compaction within the tree pit.
Richard Wexham, Product Specification Manger comments,
"This was an exciting project for Green-tech to be involved with as it was the first installation of the ArborRaft Urban tree planting system in the UK. The extensive R&D for this system was all very positive but it was still a nerve-wracking time waiting to see if the system would produce the results we expected. We have monitored the trees carefully over the years and have been delighted to see them growing and thriving. Since then the ArborRaft system has been installed in hundreds of projects throughout the UK but the Abundant Amelia project in Southwark always remains one of my favourites."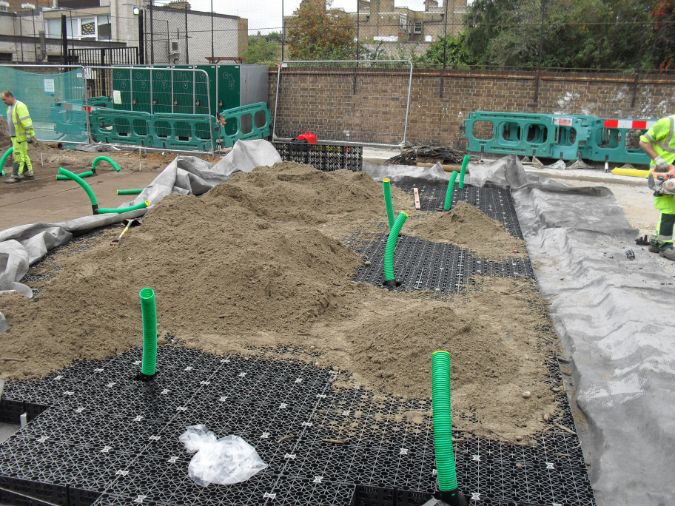 Posted on 02 Dec 2020