Marlowes Shopping Centre
he Marlowes Shopping Centre is Hemel Hempstead's main shopping area, situated in the town centre.
The towns Dacorum Borough Council is spending £30m on a town centre regeneration project that aims to make Hemel Hempstead Town centre a more vibrant, accessible and busy place to shop, work and visit.
The council are investing in increasing the attractiveness of the town centre and plan a complete makeover of the streets, everything from the paving and street furniture to landscaping.
The Architect for the regeneration project is Broadway Malyan, an award-winning international architecture, urbanism and design practice. Broadway Mayan provide a wide range of services from architecture, master-planning and design through to landscaping and branding.
One area of this regeneration project is the urban landscaping. Thirty plus large trees have been incorporated into the plans and these needed to be installed with consideration for anchorage, irrigation, soil compaction and load bearing, as well as the overall look of the grilles and paving.
Green-tech was approached and provided advice and CAD outlines to ensure all aesthetic, structural and budgetary requirements were met.
Richard Wexham, Technical Specification Manager for Greentech said:
"We were delighted to be approached by Broadway Malyan. Providing advice and sourcing workable solutions for urban landscape projects is what Green-tech is all about. We helped overcome all manner of challenges, from the location of services to drainage issues to help specify the right products that will ensure the trees have the healthiest start in life whilst looking attractive in their surroundings."
This is an ongoing project that is due for completion in summer 2015. Multiple products have been specified including; the ArborRaft system - a revolutionary loadbearing tree pit system, a tree anchoring system, Mona Relief Vente - tree Irrigation system, gt Resigrille Tree Grilles with infill and gt Groundcover - weed control.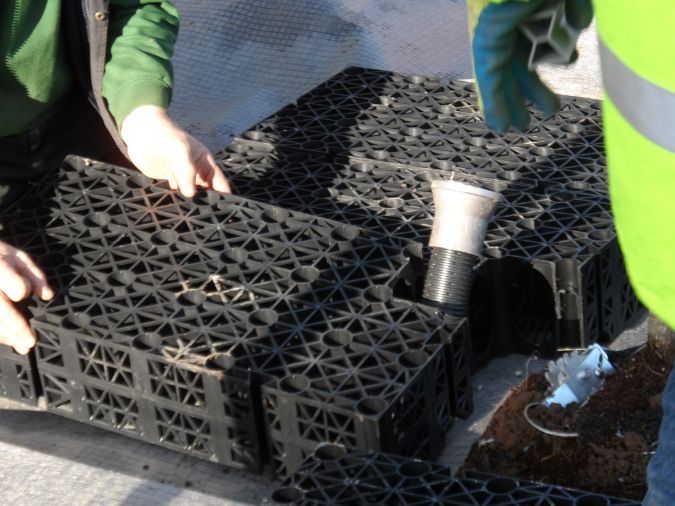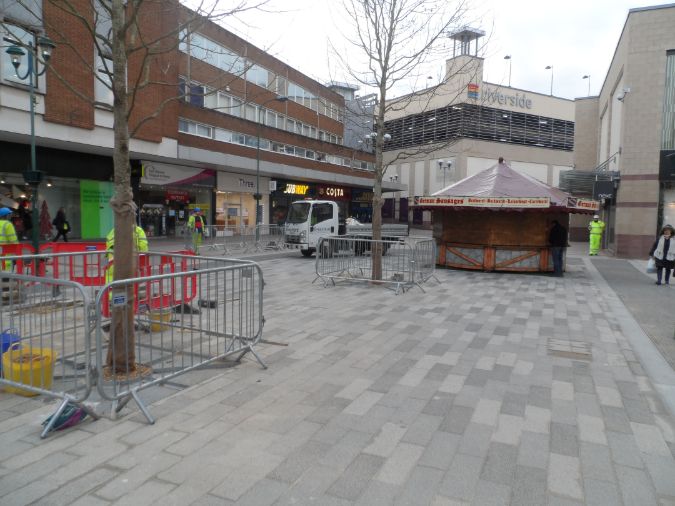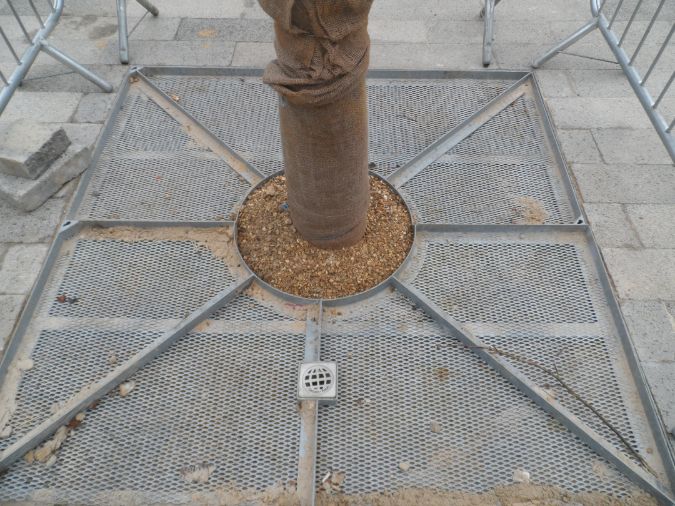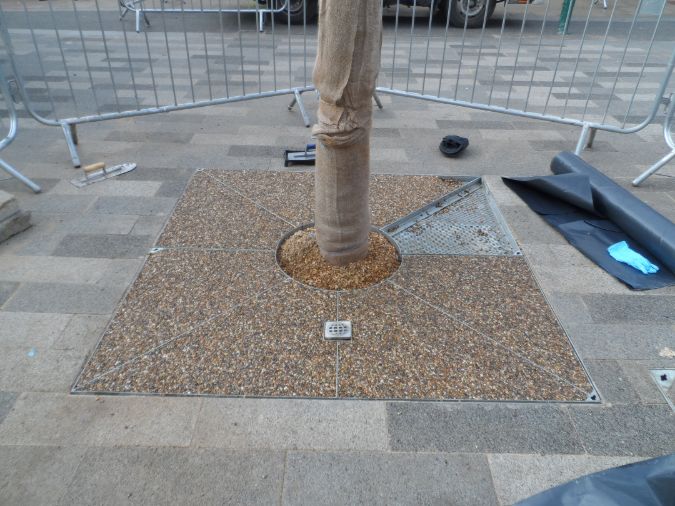 Posted on 25 Jan 2018